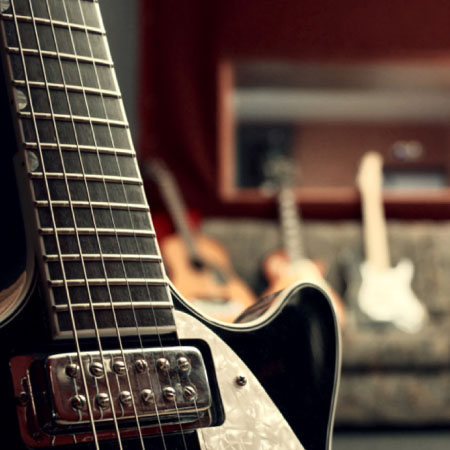 GUITAR LINK UCG102
The guitar is a time-tested cornerstone of popular music. But to get your music out there, you need to record, right? Hook up your axe directly to pop's present and future with the GUITAR LINK UCG102. It interfaces seamlessly with PC or Mac* operating systems and utilizes an ultra-low latency ASIO driver, so nothing gets in the way of you and your passion. The stereo headphone out lets you jam along with your tracks without disturbing the neighbors, or use it to hook up a pair of active monitors and get your friends in on the action!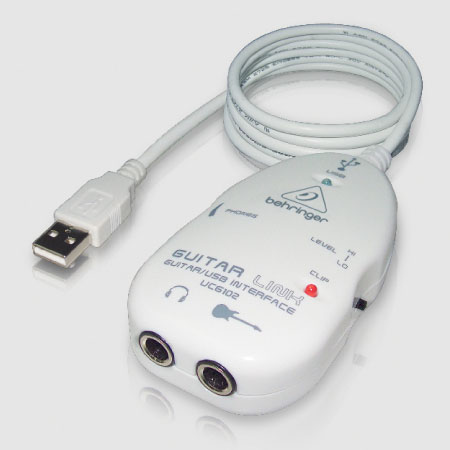 Old School Meets Cutting Edge
The UCG102 is a USB interface that, like a guitar amp, receives signal from your guitar via a ¼ " input jack. A built-in USB cable then sends the signal directly to your computer, in addition to tracking your latest masterpiece. It has a ¼ " headphone jack and Phones volume dial so you can monitor your performance as you record, a Clip LED to tell you when your signal is too hot, and a Hi/Lo level selector.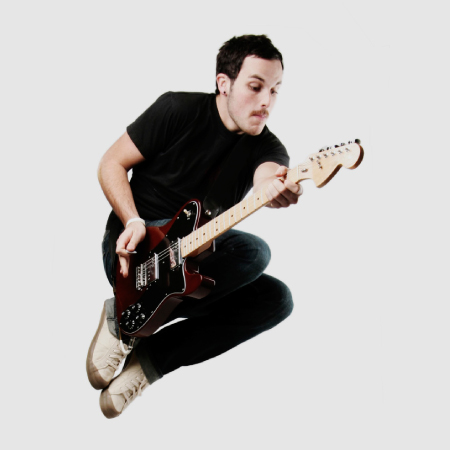 Link In
Whether you're a guitar ace, novice home recording buff or a jack-of-all trades songwriter in need of a souped-up guitar presence, the UCG102 is the ideal accessory for you. For an incredibly low price, you can bridge your favorite axe to your home computer while applying a virtual treasure trove of vintage gear and killer multitracking software. Check out the incredible GUITAR LINK UCG102 at a BEHRINGER dealer near you – or order online today!