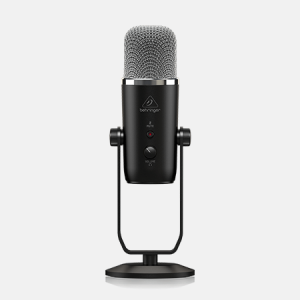 The BIGFOOT – Your Own Home Studio
The BIGFOOT is a digital home recording, gaming, streaming or podcasting enthusiast's dream come true. This professional-quality condenser microphone comes loaded with 3 high-quality capsules and awesome features: with digital USB interface you are ready to record faster than ever – and with minimal preparation and equipment – just plug it into your computer and start recording. Record with your favorite software (Logic Pro, Audacity and that you can use it even for Twitch and YouTube streams) you don't need to download any extra software.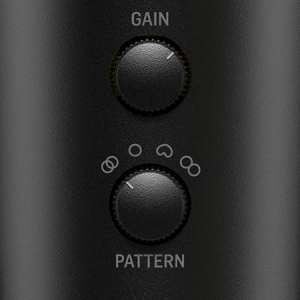 4 Pickup Modes to Suit Versatile Recording EnvironmentsStereo pickup mode – is ideal for capturing a realistic spacious audio effect.
Cardioid pickup mode – delivers a rich, full-bodied sound. Well-suited for podcasts, vocals, gamers, video calls and sound sources that are directly in front of the microphone.
Omni-directional pickup mode – picks up sound equally from all directions, best suited for multi-person podcasts and to capture the ambience of 'being there' – like a live recording of a band's performance.Bi-directional pickup mode – records from both the front and the rear of the microphone. Ideal for capturing every nuance of a musical instrument and face to face recordings.