Loop, harmonize, and add effects
The Zoom V6 has tons of effects that you can use in any way you choose! The effects are organized into easy-to-remember categories: Voice, Harmony, and Effect. While you're using the V6, you can utilize an effect from each section simultaneously! The Zoom V6 Vocal Processor also has an onboard looper that provides 3:30 minutes of recording time. A complete list of effects is listed below:
Voice:
Key (pitch correct)
Octave Up/Down
Child
Deep
Unison
Robot
Whistle
Talkbox
Bass Vocoder
Vocoder
Harmony:
Higher
High
Fixed
Low
Lower
Effects:
Delay
Distortion
Telephone
Beat Box
Reverb (Plate/Room/Hall)
Chorus
Delay+Reverb
Echo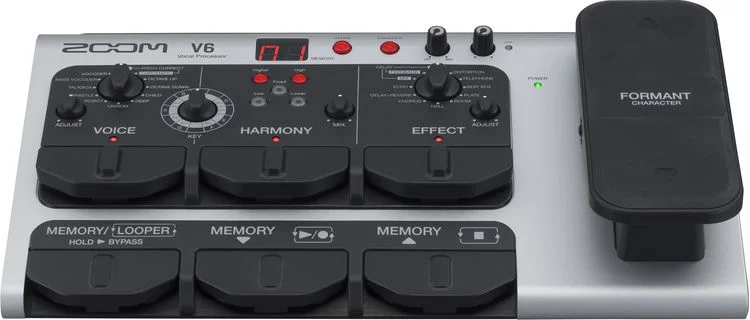 Use expertly programmed patches or create your own!
When you plug in for the first time, creating the perfect patch may seem daunting. That's why Zoom's team of audio engineers and professional vocalists created 40 patches for your convenience. To keep the numbering system straight, Zoom included a handy patch memory list. As you get more familiar with the V6, you can experiment with and create your own patches. You can store your presets in the 100 user preset locations.
Shotgun mic included
At Sweetwater, we understand how hard it is to isolate vocals onstage. That's why we're excited to tell you the Zoom V6 includes a professional-quality microphone. In the box, you'll receive the SGV-6 shotgun mic that isolates your vocals for enhanced processing. And if you prefer your own mic, the Zoom V6 is equipped with switchable phantom power for your convenience.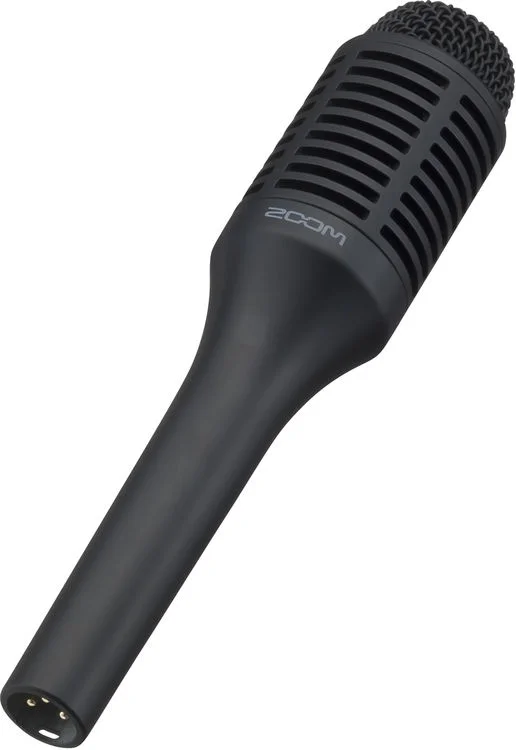 Zoom V6 Vocal Processor Features:
40 professionally programmed presets makes learning easy
100 user preset slots allow for extreme experimentation
10 Vocal effects range from distortion to delay
Included SGV-6 shotgun mic provides superior vocal isolation
Onboard looper provides 3:30 minutes of recording time
Formant Shift adjusts vocal character in real time via onboard pedal
USB 2.0 Interface records up to 16/24/32-bit, 44.1 kHz audio resolution
Switchable phantom power allows you to use any mic you choose
Ground-lift switch helps eliminate ground loops
Line output easily connects to external mixers
Optional external expression pedal offers advanced control over effects parameters